Mr. Moshe Safdie, CC Lecture
Mr. Moshe Safdie, CC
Architect and Urban Designer
Sommerville, Massachusetts
will be addressing the Vancouver Institute on November 21, 2009 at 8:15 p.m., Lecture Hall No. 2 in the Woodward Instructional Resources Centre, University of British Columbia.
Megascale, Order and Complexity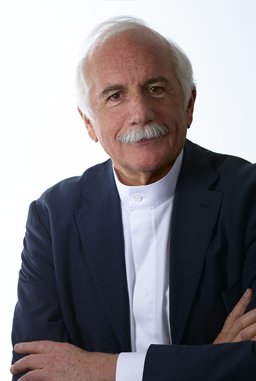 Mr. Safdie has been an innovative force in architecture and urban design since he first attracted global attention with Habitat '67, his seminal experimental housing project constructed for the Montreal World's Fair. He has contributed meaningfully to the development of many building types – museums, libraries, performing arts centers, government facilities, airports and houses – and the realization of entire cities. His architecture and urban design firm, Moshe Safdie and Associates, is based in Boston with branch offices in Jerusalem, Toronto, and Singapore. Among Mr. Safdie's numerous awards are the Companion Order of Canada and the Gold Medal of the Royal Canadian Institute of Architects.
---