Charles E. Perkins
I have worked on some projects involving Mobile-IP, Ad-Hoc Networking, IPv6, mesh networking, and AAA protocols. I've also worked on projects involving miniaturization of operating systems, parallel processing, and lots of Unix systems administration. Unix systems have always been great at networking, so I learned a lot about the Internet (and people!) by administering communities of technical professionals using networked computers.

I had accepted a position as Technical Fellow, with WiChorus Corporation, a startup delivering solutions for WiMax and LTE networks. That was fun, especially because we were spreading high-speed wireless access to more and more places. Recently Wichorus was acquired by Tellabs Inc.

Note: this page is terribly out of date. There are many patents and publications that I'd like to include here. Plus a lot of the Internet Drafts are out of date. At least I figured out how to get the new book included!
---
References:
My BOOKs!
<!a href="http://cseng.aw.com/bookdetail.qry?ISBN=0-201-63469-4&ptype=0">
Mobile Inter-networking with IPv6: Concepts, Principles and Practices
Mobile IP: Design Principles and Practice
Ad Hoc Networking

also, a chapter in Mobility: Processes, Computers, and Agents
Current and recent projects:
Special Projects
I have been guest editor for special issues of various magazines, including:
Some publications:
Please note that some of the following may differ in some respects from the actual articles, due to editorial changes by journal staff. National Research Council report: The Evolution of Untethered Communications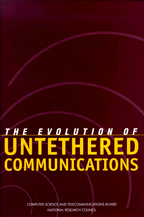 RFCs:
Press here if you want to download a BibTeX file for all the RFCs, thanks to Nelson Beebe at University of Utah. <!a href="ftp://ietf.org/internet-drafts/draft-ietf-mobileip-optim-07.txt"> <!a href="ftp://ietf.org/internet-drafts/draft-ietf-mobileip-aaa-reqs-01.txt"> <!a href="ftp://ietf.org/internet-drafts/draft-ietf-manet-aodv-04.txt"> <!a href="ftp://ietf.org/internet-drafts/draft-ietf-manet-term-00.txt">
Internet Drafts:
Recent Presentations:
Old Internet Drafts:
Other Projects
Other projects that I have been involved with in the past include: <!-LI--a href="ftp://ftp.it.kth.se/pub/klemets/klemets.tar.gz"-"MINT"-/a-> <!-LI--a href="http://anchor.cs.binghamton.edu/~mobileip/"-Linux MH and ``agent''-/a->
Mobile IPv6 Freeware links
Mobile IP Freeware links
Mobile IP Regional Registration Freeware links
---
Lists of Issues with Current Internet Drafts
---
Contact me:
<! Internet Fellow >
ph# 1-408-255-9223
mobile 1-408-421-1172
< charliep at computer dot org >
Web: http://psg.com/~charliep


This page was updated on 20 Feb 2008, at 5:38pm
---